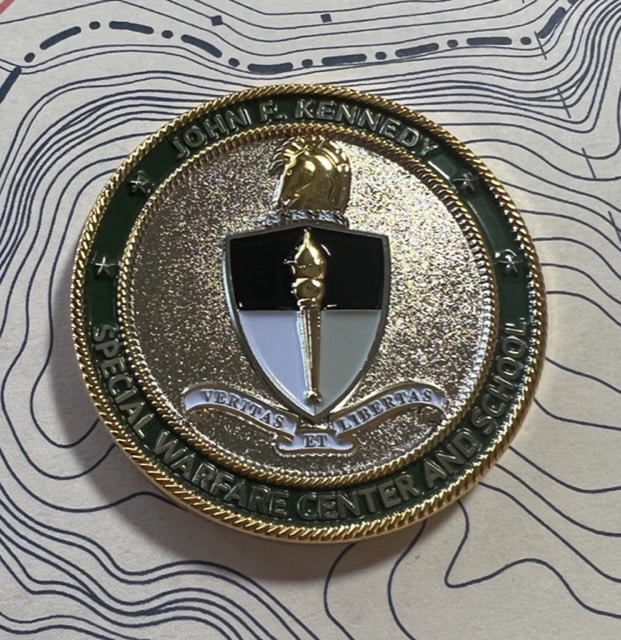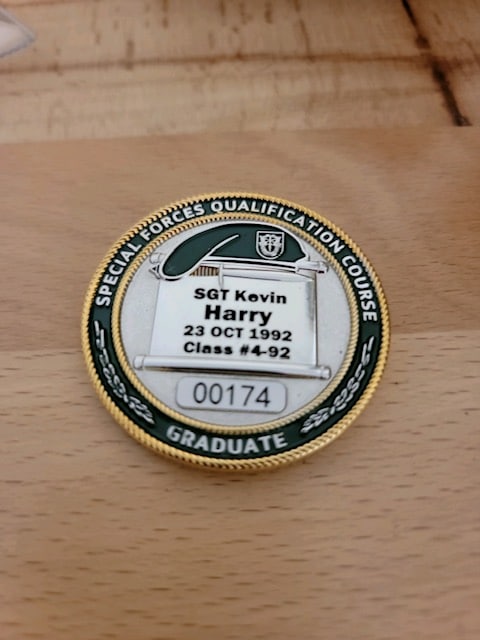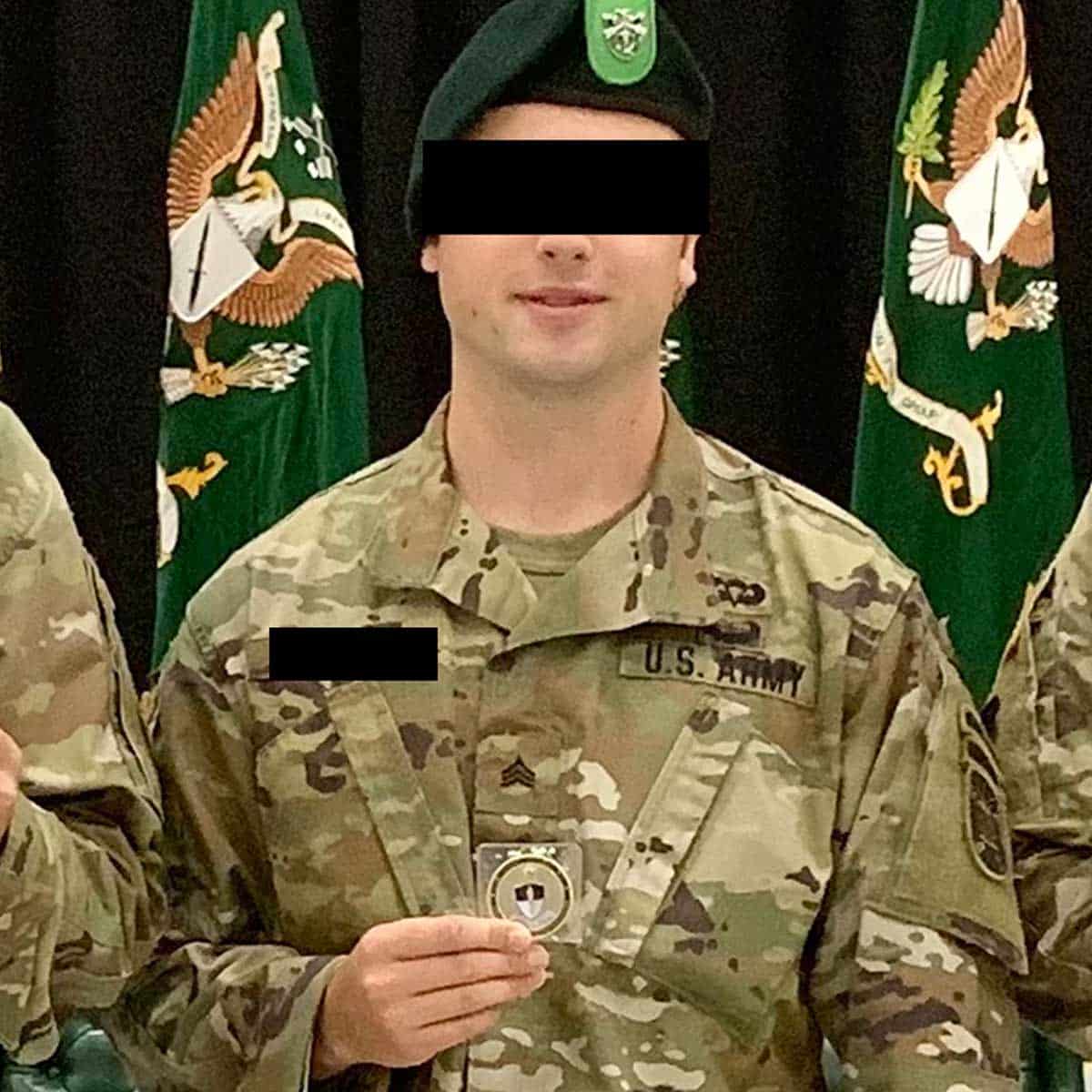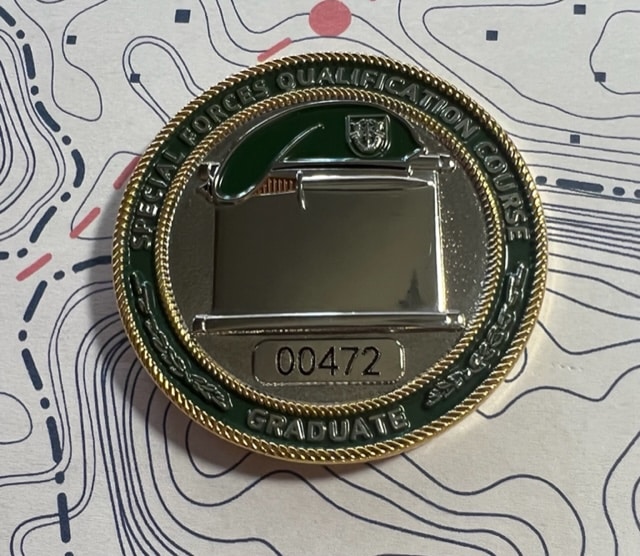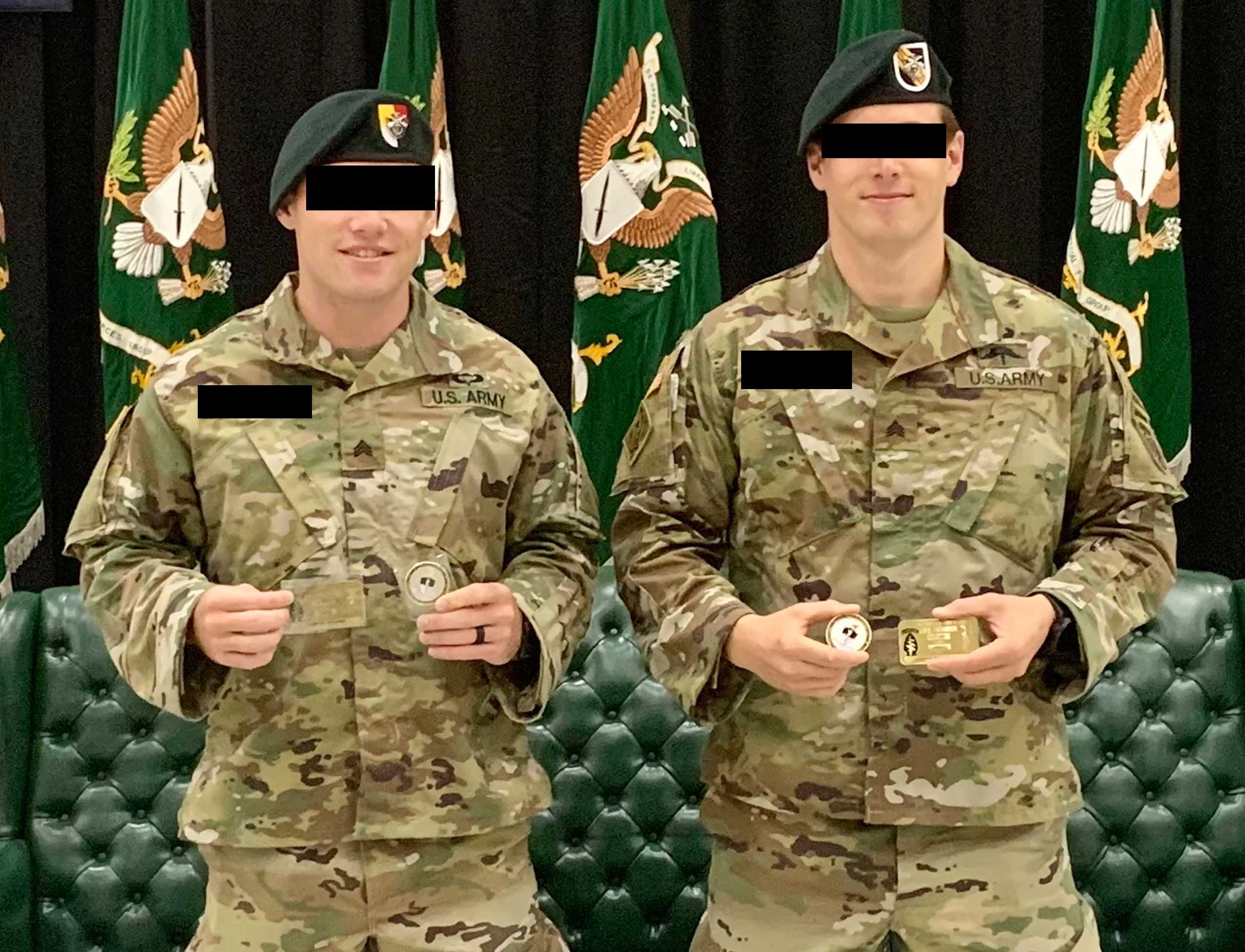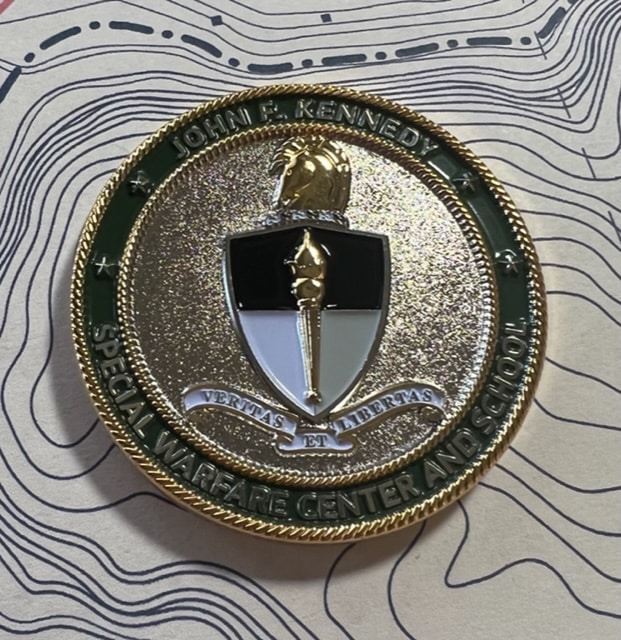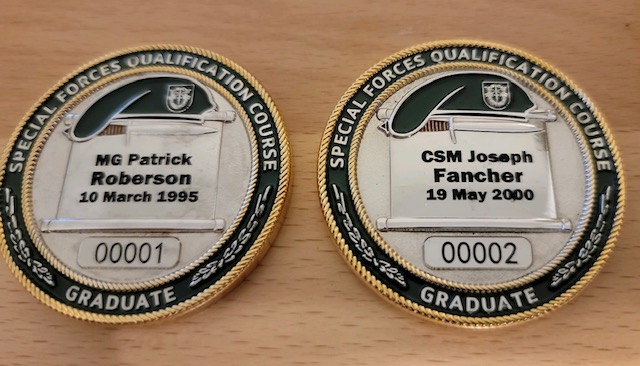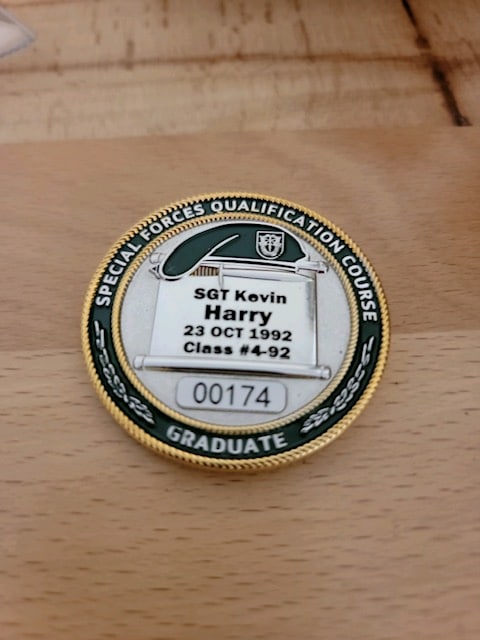 JFKSWCS Special Forces Qualification Course Graduates Coin- CONTROLLED ITEM
$45.00
JFKSWCS Special Forces Qualification Course Graduates Coin- CONTROLLED ITEM
This is the Official JFKSWCS SFQC Graduate's Coin.  The coin was first issued to Class #330 (August 2022) and will be issued to all SFQC graduating class members from this date on.  The coins are serial numbered and a record of who has each number will be kept by the Special Forces Association Legacy Initiatives.  The coin is a 2″ polished nickel coin with 3D gold highlights, The JFKSWCS Crest is presented on the front side and the rear side has Green Beret with V-42 over a scroll with numbered coin tab directly below.  The rear coin text reads "SPECIAL FORCES QUALIFICATION COURSE- GRADUATE. These coins are only available through the SFALI Store.
We realize this is expensive for a coin, however this is a fundraiser and all of the proceeds generated will be donated to the Special Forces Association Legacy Initiatives, whose mission is to directly support the SFA and the broader Special Forces Community.
Coins are only available to former SFQC Graduates and will be managed similar to the Yarborough Knife Program.
*This coin is only available for purchase by vetted SFQC Graduates AND LIMITED TO ONE (1) PER PERSON.  You have to be a registered SFA General/Decade Member or a vetted Facebook "SF Brothers" member.
Price of the coin includes engraving.  Many are putting name and rank at the time of graduation and class number if known or just year of graduation, however you are allowed any text you like, up to four (4) lines of text, 12 characters each line.
IMPORTANT:  Make sure your SFA Number or SF Brothers Facebook name is entered into the text box so we can confirm your status.  If you cannot be vetted, your purchase will be refunded.
Sold By: SFALI
Additional information
| | |
| --- | --- |
| Coin Style | Without Text, With Text |